Frank La Rue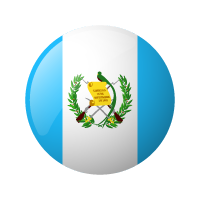 Position: Assistant Director-General for Communication and Information
Quote:

Assistant Director-General for Communication and Information UNESCO "Local content is indispensable for the use of information and communication technologies for sustainable development. With the recognition of innovative, digital solutions to development challenges, the World Summit Awards (WSA) encourages women and men's creativity, helps to share applications globally and stimulates young entrepreneurs to find local solutions. I congratulate all finalists, who contributed with their innovations to peace and sustainable development."
---
UNESCO's Communication and Information Sector is pleased to welcome Guatemalan human rights expert Frank La Rue as the new Assistant Director-General for Communication and Information.
Mr La Rue was the UN Special Rapporteur for the promotion and protection of the right to freedom of opinion and expression from 2008 to 2014. During his tenure he wrote and presented 10 landmark reports on the state of freedom of expression to the UN Human Rights Council and UN General Assembly. The reports presented important findings on topics such as the protection of journalists, freedom of expression exercised through the internet, and the impact of state surveillance on privacy and freedom of expression.
Looking ahead to his new assignment, Mr La Rue says he is anxious to get started. "UNESCO is a crucial institution for the protection of freedom of expression, development of the media, and promotion of access to new technologies of communication. I hope to contribute to these goals and maintain a human rights focus in all our work," he said.
Trained as a lawyer and a journalist, Mr La Rue is renowned for his work in defending human rights. More recently, Mr La Rue has served as President of the Board of Directors of DEMOS, the Central American Institute for the Study of Social Democracy, and as Director for Europe of the Robert F. Kennedy Human Rights foundation.
Mr La Rue has previously participated in a number of UNESCO events, including annual celebrations of World Press Freedom Day and the commemoration of the International Day to End Impunity for Crimes against Journalists.
UNESCO Director-General Irina Bokova named La Rue to the post earlier this week. He is expected to start work in mid-March.