Gabriel Brezoiu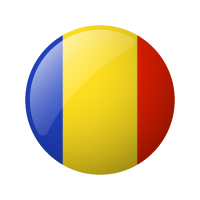 Position: Speaker & GM at GEYC - empowering young people to change & develop their community
As a trainer and project manager I am passionate about education and people. I am confident that young people should be empowered to positively change their communities and that they can reach their potential through non formal education. So far, I led more than 20 European projects, I got involved in over 100 activities aiming to promote intercultural dialogue and I took people to their next professional level through several hundreds of hours of training.
GEYC - Group of the European Youth for Change is a Romanian established nonprofit organisation focused mainly on non formal education and digital inclusion. We prepare young people to engage more in their community and to be ready for their first job by working on their skills (teamwork, leadership, communication, project management, public speaking, public relations, time management, digital skills, negotiation, persuasion etc.). I am honored to be the founder of the GEYC Community.
My areas of expertise include: Project Management, Social Media, Non formal education, Human rights, Social Responsibility, Human resources.
In 2018, I was included in #Forbes30under30 ranking in Romania including the most important influencers in the young generation.
I would be glad to get in touch with you whenever you believe I could bring an added value to your activities: as a trainer, speaker, consultant, partner or even as a friend!