Gloria Mangi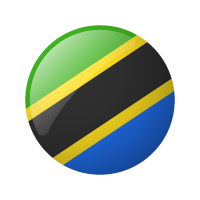 Position: Founder and President
Organisation: African Queens Project
Gloria has over four years of experience in the field of media and journalism working for various television and media outlets. As the Media and Communication Director for Maanisha! Limited, she is in charge of creatively managing, presenting and coordinates all media initiatives for Maanisha as well as supervise the different shows and programs for the company.
Gloria's experience in Tanzania started in 2010 when she produced and directed a successful TV talk show that dealt with social issues in Tanzania and revolutionized the Tanzanian mainstream media. She was also the key anchor and reporter for the 2010 elections in Tanzania for Capital TV, which saw a drastic increase in its ratings. In 2010-2011 she helped produce, direct, as well as write scripts for a very popular series of theater productions that showcased here in Tanzania and was widely received.
Gloria is a Milead Fellow and was also selected in 2012 among thousands of applicants from Africa and the diaspora, and the only Tanzanian, as a 2012 MILEAD fellow: a renowned leadership program based in Ghana and Washington. She has gone on to win international awards for her award-winning project 'African Queens project'.