Hemin Latif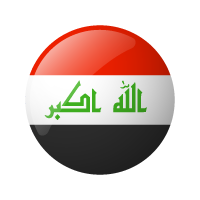 Position: Co-Founder and Executive Director
Dr. Latif holds a BSc in Civil Engineering, a BSc in Computing and Statistics, a Graduate Diploma in Computing and Informatics, and a Ph.D. in Interaction Design and Robotics. He is Assistant Professor of Information Technology at the American University of Iraq, Sulaimani (AUIS), Founding Director of the Center for Informatics and Data Analytics (CIDA), Co-founder and Executive Director of TeraTarget for Digital Intelligence and IT Innovations.
He is an educator, an administrator, and an entrepreneur. He has led many events, given public speeches, and had TV interviews around the topics of creativity and innovation including a TED talk at TEDxNishtiman in 2017.
In addition to his formal duties, Hemin has supervised numerous student projects and teams, including winning projects of the City Award of Sulaimani in 2014, the winning project of the national competition of Microsoft ImagineCup in 2012, and featured projects on multiple TV programs.
He believes that programming and poetry are born out of a very similar creative process. Therefore, he also has some interest in Kurdish poetry, published poetry booklets, conducted live poetry readings in Kurdish and English, and composed lyrics for many well-known Kurdish songs.