Ivan Caballero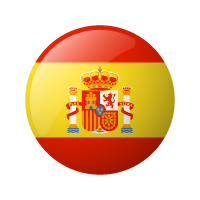 Organisation: The Social Coin
Ivan is a Leader, Entrepreneur and Strategist working in pursuit of a kinder society through people's inclusion and empowerment. He accumulates more than two decades founding successful disruptive tech startups to improve our society.
Ivan carries out projects where the social uses of Technology and Internet are applied to social engagement, purpose driven entrepreneurship and citizen oriented cities.
Ivan began his professional career holding different senior level positions in some high tech multinational companies before becoming a serial entrepreneur with a profound social motivation.
He has been participating as a mentor or advisor in many startups with social impact through the testing of its value proposition, gaining enough traction to become independent projects, organizational development, venture acceleration, grant-making, fundraising, outreach, networking or consulting.
In 2013, he founded The Social Coin, a social movement to foster and track Acts of Kindness. Soon became a global movement and a game-changing technology for Social Responsibility for Companies, Universities and Smart Cities.
His work with The Social Coin, the Gift and the Pay It Forward Economy has been inspiring people worldwide and receiving public recognition from the United Nations - WSA, the European Commission, the Institute for the Future, Gifted Citizen and different innovation and social impact congresses.