Janine Warner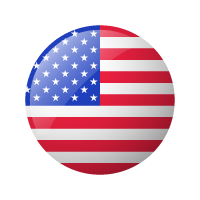 Position: Co-founder and executive director
Organisation: SembraMedia
Country: United States of America
Quote:

"I am fortunate to get invited to more conferences than I can attend these days, but I can't imagine missing even one WSA Social Innovation Congress. Not only does WSA consistently bring together an exceptional and diverse group of tech leaders, speakers, and entrepreneurs, the conference itself includes such a fresh variety of events. From dynamic keynotes to the conversational fishbowl to the gala awards ceremony, everything is so impeccably organized. Thank you for including me in your latest great event in Singapore."
---
Janine Warner is a pioneer in digital journalism and online learning. Her work with journalists and entrepreneurs led her to launch SembraMedia in the fall of 2015.
SembraMedia is a nonprofit organization dedicated to increasing the diversity of voices in Spanish by helping digital media entrepreneurs become more sustainable. In 2016, she won a Knight Fellowship from the International Center for Journalists, which supports her work on SembraMedia.
Janine began her career as a reporter and editor in Northern California. In 1998, she went to The Miami Herald as the Online Managing Editor. A year later, she was promoted to Director of New Media. She left to serve as Director of Latin American Operations for CNET Networks.
For the next decade, Janine ran a digital design and training agency where she worked with a variety of clients, including The CAF Latin American Development Bank, The U.S. State Department, Entravision Communications, University of Southern California, and an extensive list of newspapers and media organizations. Her experience in media, technology, and business has brought her to more than 40 countries as a consultant and speaker.
Janine has written or coauthored 25 books, including Web Sites For Dummies, Social Media Design For Dummies, and Global Mobile. She's also created more than 250 hours of training videos for leading online training companies Lynda.com and CreativeLive.
Janine taught online journalism at the University of Miami and University of Southern California. She's been a guest lecturer at more than 30 universities in the U.S., Latin America, and Europe; and she developed a series of MOOCs for the University of Texas.
She has served as a judge in the Interactive Emmy Awards for the TV Academy's Interactive Media Group, the World Summit Awards, the Knight News Challenge, and the Arroba de Oro Internet Awards.
Janine is a native English speaker, fluent in Spanish, conversational in Portuguese (and she plays nicely with translators). Learn more at http://www.JanineWarner.com.