Jatin Kataria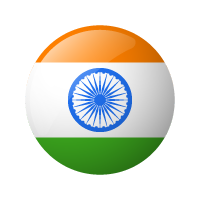 Organisation: InMeSta, We Group
Jatin is a GloCal Serial entrepreneur & Innovation consultant active in the global startup ecosystem for a decade. He is a strategist, thinker, process inventor & reinvention expert who worked with people from 40+ countries, having a network in 100+ countries, representation India 10+ times, featured into 50+ media platforms globally like ET, Doordarshan, TOI, Delo, UNI, BBC, Express-News, CF Time, etc.
He received 15+ awards like WYS award to convert UN development goal into action & Karmaveer Chakra, been into 100 Saarc youth leaders & Top20 of Techstars Apac ecosystem developers.
Advisor of 14 startups with Equity like Drone & EV motor manufacturing, Smart street kart, Challenge-based hiring, Coworking space, Learning platform, Content creation, Youtube management, Solar innovation, Electric bikes, International recharge, Youth mental health, Private tourism, etc.
Mentor & Advisory board,
Enablers, Pre-accelerator, Incubators like Challenge Future, AIC Raise, Smvdu Tbic, Entrepreneurs Face, iCreate, IIC Pdpu, Kspce, iKoVerk, etc. Summits like Challenge Future global summits at Europe, Global millennium summit at Dubai by SRCC-IIMA-IITK, Techstars Apac Un-summit, Google-solve for India, World Leader Summit, etc.
Screening committee member,
Startup/Innovation grant of 30000 $ under Govt. of Gujarat, Nidhi Prayas grant of 14000 $ & Nidhi SSS fund up to 133000 $ with TBIs under DST-GoI, SSIP grant, MeitY fund and open innovation program of Ministry of Electronics & IT, Govt of India, few private angel investors & VC funds.
Speaker & Jury,
He had been invited by 100s of platforms & organization like Indian Chamber of Commerce & American center, Govt of India, Govt of Gujarat, IAMAI, NIC, Vibrant Saurashtra, Vibrant Gujarat, Lusaka Startup Week, Techstars Apac Summit, Challenge Future Summits, Youth in Action, Ideation Summit, Josh Talks, Young Bled Strategic Forum, The Institute of Engineers, AIMA, Out of the box conference, Microtom, LinkedIn mastermind, iHub, Think-Do-Impact, CII, Young innovators global award, Zambia Startup pitch, SG pitch battle, Startup Russia traction program, ideate for India, OGD Hack, GEW India, etc.
Currently, they are open to explore partnerships, associations, strategic alliances, teams worldwide with planning to set up team/offices in 70+ countries by 2030 .