Jithin Krishnan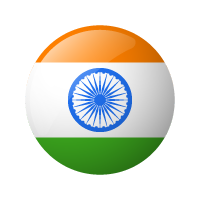 Organisation: Spaceboat.in
Jithin J. Krishnan is based out of Bangalore, India, and works with start-ups and MSMEs to help them design their products better, unearth insights that help them understand their most valuable consumers and help them move from idea to prototype and onwards.
Jithin is trained as a journalist and spent the early part of his career at the Hindu, as a sub-editor. Thereafter followed a shift to the social space, where he spent 2 years with Bangalore-based Make A Difference as it's Chief Communications Officer, and a year at Mumbai-based Atma, as a Senior Resource Manager. His last stint before striking out on his own came at Babajob.com, a blue-collar jobs marketplace in India, where he handled the Insights team, co-led the Innovation Lab and handled Marketing Operations.
Jithin received the World Summit Youth Award in 2011, was first runner-up in Mahindra's Spark the Rise in 2012 and was awarded the Leader in Volunteer Engagement by IVolunteer in 2013, on behalf of the work done with Make A Difference.
In his free time Jithin attempts solo cross-country bike rides, and an ill advised pursuit of mastery over John Mayer songs on the guitar.