Jordan Fung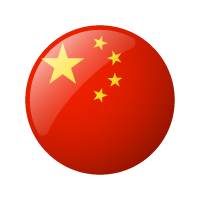 Position: Founder and CEO
Organisation: Pedosa Group
Jordan Fung is an entrepreneur, innovator and speaker from Hong Kong and is the Founder and CEO of the Pedosa Group.
Jordan has been fascinated by technology since a young age. His entrepreneurial journey began at the age of 9, when he started the non-profit online tech learning platform and community GLMET. Within a few months, he recruited and led more than a hundred volunteers online and launched the platform in August 2012. It later grew to a community of hundreds of thousands of users.
Jordan then founded Pedosa Innovation in 2015, a technology company which developed patented Internet-of-Things and wearables technologies. Its technological achievements were widely recognised and had been awarded by the United Nations, the European Union and the Hong Kong Government. The company later expanded to other areas including digital media and entertainment.
As a teenage entrepreneur, Jordan actively promotes youth innovation and entrepreneurship through giving speeches at conferences. He also founded the Innovators Society in Hong Kong and serves in other non-profit organisations. Jordan was widely featured in the media and was selected as one of the "Hong Kong 30 Under 30" in 2019.