Joud Khattab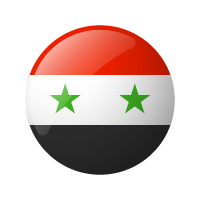 Position: Business and Data Analyst | Instructor
Organisation: Yarmouk Private University
Country: Syrian Arab Republic
I am a passionate tech expert, inspired by the great role of technology for development issues and how frontier technologies could shape the current world we live in.
I have more than six years of diverse work that varies from business and data analytics, programming, entrepreneurship, researches, and academic teaching.
I have always been drawn to space where technology and business intersect. So, my education in these fields enables me to communicate effectively with both sides. And over time, I found that one key to success is being able to communicate effectively visually with data. So, I took a master's in Big Data. And to fulfill it by getting involved in how can data discovery solve global issues toward SDG's, I applied to work with UN-ESCWA | statistical division. During my internship, I conducted researches related to open & geospatial data, data storytelling, and I even publish research about a system that predicts the interlinkage of SDGs through social network analysis in order to make better insights for SDG localization.
I am an eager volunteer who always tries to get involved in projects that spreads essential knowledge among youth and raises awareness about problem-solving, technology, entrepreneurship, and innovation such as TEDx events, Innovation Hub, and AI boot-camps.
Currently, I work as a Business Analyst for a Spacetoon Go VOD platform, a practical university teacher at two universities, CTO of a Startups called ChangeMakers, and a technical team leader for the online e-platform of Youth Leadership Programme.