Juan Del Cerro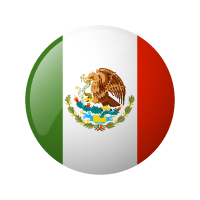 Position: Founder and CEO
Organisation: Disrutpivo.Tv and Socialab
Juan Del Cerro founded Disruptivo.tv a media and education platform for social business in Mexico and Latin America, and also Socialab México, an early-stage accelerator for Social Entrepreneurs.
Juan is passionate about social entrepreneurship and social innovation. He is the author of the book "What is Social Entrepreneurship?", he collaborates with Entrepreneur.com, hosts the podcast "Disruptivo" and participates as a speaker, having given two TEDx talks, participating in events in Mexico, Colombia, Brazil, Argentina, Costa Rica, Slovenia the US and Israel.
Juan participates as a board member and advisor of the Global Entrepreneurship Network for Mexico, the Mexican National Entrepreneurs Association, Ibero University's Business School "EDESI", and Reforestamos Mexico's Entrepreneurship Board.
He also collaborates as a teacher for Social Entrepreneurship at UNAM, Tec de Monterrey, Ibero, and many other institutions in Mexico. But above all this, he loves to collaborate and help the community.