Kelvin Kamau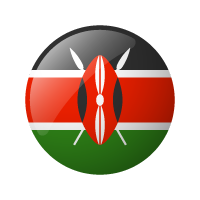 Position: Founder and Director
Organisation: Arts 4 Impact Foundation
Kelvin Gakuna kamau Alias G.K is a Music innovator, Recording Artiste, Creative Entrepreneur & an innovation enthusiast.
He recently graduated with B.A In Communication & Political Science from the University of Nairobi.
His zeal and passion for music led him to be an advocate about the youth exploiting and realising their full potential using their talents & gifts, this is in line to UN SDG's .
He has worked with several organizations Including Nairobi innovation week as an Ambassador , Shell Kenya & LG East Africa as an Influencer and developed Patnerships with various partners including Ketebul music, Concern Kenya, UNICEF, Norrsken, Unhabit , Ministry of sports culture and arts, National youth council e.t.c in regards to lobbying and advocacy for music and creative economy.
G.K believes in Africa's creative Industry through taking up of the digital space and using it to unfold our own stories all round.
➡️Through Arts 4 Impact foundation we tend to push forward with advocacy for the music & creative industry at large for social impact.
➡️Through Northsyde studios- we are working towards Highlighting our African Creative industry with first focus on Kenyan music through proper branding & sound for our music & Culture.