Khalid Alkhudair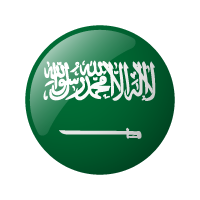 Position: Founder and CEO
Achievements: Khalid' is a serial entrepreneur and his current role is the Founder and CEO of Glowork, an employment organization that has created thousands of jobs for women and placed over 30,000 women thus far. He is the first Saudi Ashoka Fellow, Young Global Leader at the World Economic Forum & an Endeavor Entrepreneur. Previously at the age of only 28 he held the role of Chief Operating Officer- Markets at KPMG in Saudi, Kuwait and Jordan. Khalid managed to lead the firms he worked with to over 30 key awards which were aligned to the firm's overall corporate goals and strategy.in 2013 Khalid led Glow Group to an investment to expand its current operations into different verticals and has led it from startup to a well-established business with over 120 employees.
He has a Bachelors in Commerce degree from Saint Mary's University in Canada with three majors, Marketing, HR and Psychology, and has completed his Executive Education in Leadership at the University of Yale, and in Political Science From Harvard Kennedy School.
Khalid is an active writer in international publications such as the Huffington Post, all this led him to being awarded The King Salman Award for Entrepreneurship, #3 Most Influential Arab by Arabian Business, Amends Fellow at Stanford university, and ranked #1 Most influential Saudi by Arabian Business. Khalid also sits on a number of Advisory boards throughout the Globe such as the L'Oréal Global Panel of Critical Friends.