Kremena Dervenkova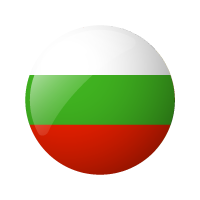 Position: Executive Director
Kremena Dervenkova is an Executive Director at Association of the Bulgarian Leaders and Entrepreneurs (ABLE) - an active community of over 300 young professionals and entrepreneurs who develop projects towards driving the positive change in Bulgaria. Their portfolio includes a mentorship program for high-school students, an early stage entrepreneurship program for university students and young professionals, a course in doing business for real-economy businesses, and many more.
Kremena is an International Business graduate with 5 years of experience in the hospitality industry (sales, events management and finance) and 3.5 years working at the NGO sector in the area of entrepreneurial education.
Particularly passionate about finding solutions for development of sustainable and eco-friendly food systems, Kremena has been promoting the practice of eating insects (a.k.a. entomophagy) for more than 5 years now, organising events with presentation and edible insect tasting, talking about the reasons why people need to incorporate insects into their diets in order to help fight climate change.
Kremena is one of Forbes 30 Under 30 Class of 2019.