Long Lam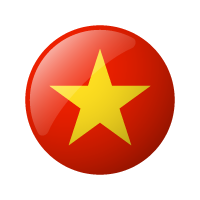 Organisation: Quang Trung Software City Development Co., Ltd.
Mr. Lam Nguyen Hai Long (Lam Long) works as CEO of Quang Trung Software City (QTSC) which is the biggest information technology park in Vietnam  (www.qtsc.com.vn). Prior this role, he led as Deputy CEO, Project Director, CMO, Head of Business Support Center and Public Relations. Long also charged Vice Chairman of ICT Partnerships Club - the ICT businessmen club in Vietnam. He is charging President of VNITO - Vietnam IT Outsourcing Alliance (www.vnito.org).
As an information technology industry expert, he was a President of the Asia Oceania Regional Software Park Alliance in the term 2010-2012, a member of consultant board to support Vietnam Software Business Incubator design the business plan and strategy for development in order to report to Vietnamese Government and European Commission. Furthermore, he contributed positively to VNCI project (www.vnci.org) funded by USAID in order to support SME enterprises in ICT sector in Vietnam.
Mr. Long has extensive experience in business strategy, marketing, sales, business incubation and public relations in ICT industry in Vietnam. He was a holder of a B.S degree in Computer Science from The Hochiminh City Teacher Training Technology University and Master degree in Economics Science from Vietnam National University.