Ludmilla Rossi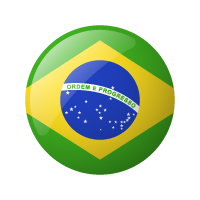 Position: Chief Strategy Officer
Organisation: Mkt Virtual Group
Ludmilla is the co-founder and CSO at Mkt Virtual group, a digital ecosystem specialized in technology, content, film production and special projects. Serial entrepreneur since her 19's, Ludmilla founded five companies including Mukutu, the co-creator and developer of Alpha Beat Cancer, awarded by WSA.

The group has 50 direct employees, working for relevant brazilian brands and created an impact in the creative economy of the southest coast of São Paulo.

Her journey includes creating and managing a social impact event that extended the life of more than 50.000 products, based on cradle to cradle philosophy. Yearly, this initiative involves more than 2000 people and has already funraised more than U$ 80.000 for NGOs related to health and environment care.

She loves to learn, write and share, always keeping the curiosity eye on. Her passion about community development is presented in many forms. One of them is the website juicysantos.com.br, that has become the main source of culture and creative economy in her hometown.

She's a cancer survivor since 2011. And is having fun since 1982.