Luís Almeida Capão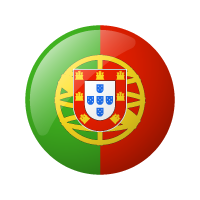 Position: President of the Administration Council
Organisation: Cascais Ambiente
Luís Almeida Capão is, at 39 years old, the president of the Portuguese Cascais Ambiente - Cascais Municipality Environment Company (head account 750), being responsible for the whole strategic definition and implementation in it's several areas of activity: from operation of urban cleaning and waste collecting systems to climate change, to what adds management of the urban green areas, urban agriculture, management of the green infrastructure and Cascais biodiversity promotion. Cascais Ambiente is recognized for a consistent intervention in in the areas of innovation and operational optimization in the environment sector – that have granted important awards and recognition – and is a fearless defender of the importance of the recognition of the citizen as a co-creator of the territory which in fact in real in Cascais Municipality.

Before this current position, Luís Almeida Capão was an investigator in remote sensing, one of the elements in the foundation of the pioneer Agência Cascais Natura and was head of staff of the Deputy Mayor of Cascais Municipality.

His curricular studies include a BSc Eng in Forestry (ISA-UTL), a MSc Eng in Information Systems Management (IMS-UNL) and an executive MBA at (AESE/IESE – Universidade de Navarra). In his academic carreer he has participation in the Universidade de São Paulo, Indian Institute of Management and IESE (NYC).

He is also an author, with articles in several scientific publications about Remote Detection and Environment.