Luis Fernando Cervantes Garcia Rulfo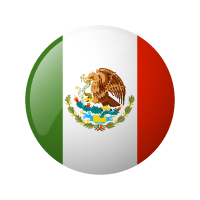 Position: Head of Experimentation
Organisation: UNDP Accelerator Lab Mexico
Luis is a development practitioner with expertise ranging from public policy design and implementation, applied social research, impact evaluation, capacity building, development of partnership and resource mobilization strategies, and mentoring teams throughout processes of change. His journey in development began upon obtaining his master's degree in economics at El Colegio de México in 2012. He went on to work for the Mexican government as an impact evaluation specialist at the National Council of Social Development Policy Evaluation (CONEVAL).
Later, he started his own practice as an independent consultant while keeping actively involved in academic research in the field of development economics as well as teaching program evaluation methodologies at various universities in Mexico City. Since then, he led more than 15 development projects with international organizations such as UNICEF, UNDP, GIZ, the World Bank Group, the W.K. Kellogg Foundation, Youth Business International, federal government branches such as AMEXCID, CONANP, SEMARNAT, INECC, IMJUVE, as well as private companies and other local NGOs.
He is passionate about the economics behind development and designing new paradigms that help us journey towards a more inclusive and sustainable world. His current endeavor is as Head of Experimentation of Mexico's UNDP Accelerator Lab.