Maninder Bajwa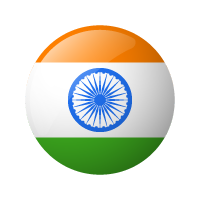 Maninder Singh Bajwa, is a first generation entrepreneur, building IT products and services in the Education Sector. After completing his Software Engineering from Monash University Melbourne, he floated his EdTech company, Espranza Innovations, at the age of 23.
It was in 2013 that one of his product, "iScuela" (K-12 self learning platform) got recognized, firstly at World Education Congress in Mumbai and then it went on to win "Overall Winner", for addressing, UN MDG : "Education for all" at United Nation's World Summit Youth Awards.
Maninder and his team were has worked with Coca Cola India for their Support My School Campaign, as knowledge partners. Under this campaign his team will take up schools in phases and look to implement solutions to improve learning levels in the rural government schools in India. By July 2017, Maninder, with his team would complete 1000 school installations in semi urban and rural areas of India directly taking education through technology to more than a million children in India.
Maninder is also heavily involved in adding a new dimension in learning with Augmented Reality and Virtual Reality. His augmented product for early learning is enjoying good penetration levels in the market.
Maninder was selected in the Top 30 under 30 list of a leading Daily, Hindustan Times. Maninder was recently invited to attend Annual Meeting 2017 of the World Economic Forum at Davos as one of the young change makers.