Manuela Wagner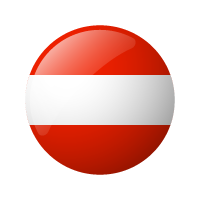 Position: Global Community Manager
Organisation: World Summit Awards
Manuela Wagner holds a masters degree in Psychology. From 2009 to 2013, she worked first as Trainer and Coach, then as Education Manager for the adult education institute BFI Salzburg, with a focus on conceptualizing and implementing educational programs for defined outcomes, including seminars and workshops.
Before 2009, she was part of the event team at the Salzburg Global Seminar, an independent non-profit organization based at Schloss Leopoldskron, Salzburg, Austria with additional offices in Washington, DC, USA, Middlebury, VT, USA, London, UK and Vienna, Austria. The mission of Salzburg Global Seminar is to challenge current and future leaders to solve issues of global concern.
Manuela joined the WSA Team in April 2013.
Her position as Global Community Manager for the World Summit Awards allows her not only to enact her great passion for the intelligent social cause, but also her interest in different cultures, entities and individuals.