Mariam Farag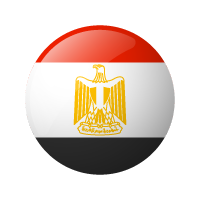 Position: Group Head of Corporate Sustainability
Organisation: MBC AL AMAL, MBC Group
CSR Expert; advocate for youth development & women empowerment
Mariam Farag is leading the CSR program at MBC Group, which is responsible for driving its corporate responsibility vision and social impact strategy in the region & globally. Founded & launched in 2013, MBC Group's CSR arm, MBC Al Amal, is an ongoing interactive initiative that is the collective umbrella for the multitude of campaigns, initiatives, and contributions whether created, launched, supported or adopted by MBC Group.
Farag brings to MBC Group over 18 years of experience working in the fields of social development, humanitarian relief, communication, corporate & social change in the MENA region & globally with the public, private & academic sectors such as the UNDP, UNHCR, Weber Shandwick (PR), The Community Development Authority of Dubai government and The American University of Sharjah.
Recognized for her work in the MENA region & globally advocating on business for sustainable social impact. In 2017, Mariam was awarded the C3 US-Arab Business & Healthcare Summit "Humanitarian of the Year" during the United Nations General Assembly Week in New York. In 2018, she received "Mother of Community Support" award at The Middle East MomPreneur Forum: in Dubai.
Listed as one of the 25 most innovative female game-changers in the Middle East by The Tempest publication. Featured at several publications & articles such as:
About Her Magazine (online): Leading Ladies: 12 questions with Trailblazer Mariam Farag.
Emirates Woman Magazine – June 2017 issue
Brandberries.org (Humanizing the Brand)
Insight Magazine
Women of Egypt
Farag received her B.A in Political Science specialized in International Relations from The American University in Cairo (AUC) and completed her M.A in International Relations and Political Theory from University of Westminster in London, UK.
Public Speaking
Women in Leadership Economic Forum October 2017
Women SME Conference in Dubai October 2017
Youth Peace Dialogue with Generations for Peace at the United Nations General Assembly (UNGA) September 2017 & 2018
Global People's Summit during the UNGA Sept. 2017 & 2018
Global Sustainability Network November 2017
C3 US-Arab Business & Healthcare Summit: Women Empowerment Panel – New York 2017 & 2018
Advisory Roles
Regional Board Member of "INJAZ Al-Arab", part of the "Junior Achievement" Worldwide Network (since June 2012).
Board Member: "UAE Advisory Board of Education for Employment (EFE)"
Member of the Media & Communication Global Steering Committee of Education for Employment (EFE)
Board Member: Marwa Fayed Toy Run Foundation