Mario Sérgio Adolfi Júnior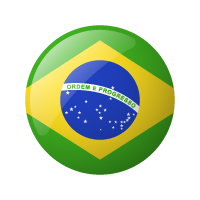 Listed as one of the 10 most innovative young of Brazil (2014) by MIT Technology Review (2014) and received an honorable mention as social entrepreneur of the year 2013 by Pequenas Empresas Grandes Negócios, one of the highly respected magazines in business of Brazil. Mario Sergio Adolfi Jr. Co-Founder and CEO at Kidopi (Since 2009), a social business that aims to provide intelligent solutions so that governments and health institutions be able to strengthen their efficiency and hospital flows, promoting greater equity in access to health services by the population.

As CEO at Kidopi, he led the development and implementation of the Medical Coordination System of Urgency and Emergency in a population of 1.2 million people, then becoming the base to the State of São Paulo coordination system model.

Ph.D. in Clinical Medicine by the Faculty of Medicine, University of São Paulo (2016). Bachelors in Biomedical Informatics by the University of São Paulo (2010)

Co-Founder of Nucleus of Social Entrepreneurship (2013), a non-profit institute that intends to promote the concept of social business, empower people and transform communities.