Marko Janković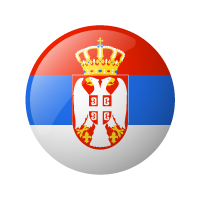 Marko Jankovic is 22 years old, from Serbia, Belgrade. He studies management and works at the MEF faculty. He is a scholar and is one of the best students at the faculty.
From several student startups, he gained a lot of experience, which he cultivated within the faculty.
He is involved in marketing and is a member of the case study team with which he has participated in several prestigious European competitions. He likes to do case studies related to business ethics, marketing, sales and innovation. Analytics and programming led him to the Data science area, where he competed in the largest student competition I-COM Data Science– Marketing 24Hackhaton in Malaga organized by Google and Warner bros.
He is the initiator of several startups, where he led teams and introduced innovations in marketing and sales on these projects.
He spends his free time in nature enjoying fishing and barbecue. :)