Marko Javornik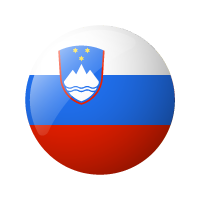 Position: General Manager of Voyego
Marko Javornik, General Manager of Voyego (an Endava Company)
Marko Javornik is General Manager of Voyego that focuses on digital transportation and travel. Javornik is leading Voyego's partnership with key accounts including top European airlines and car-makers. He is also the founder of Voyego Digital Transportation Lab – one of the leading European expert centers on new technologies and business models related to transportation. During more than 20 years of experience, he has led large-scale innovation projects for digital business solutions in various industry verticals worldwide.
Javornik is acting as a Chair of "Governance and Business Models" work group at MaaS Alliance, the leading global industry organization that promotes MaaS as a new concept of mobility. Javornik is also acting as an industry expert in ITS4Climate. He is also a founder and host of SmartMobility Podcast.
As a regular keynote speaker and moderator, Javornik has taken part in leading industry events all over the world. He draws on his wealth of experience and passion for digital technologies to provide essential insights into the future of mobility and digital travel. He authored and co-authored a number of articles, blogs, podcasts and books on the topic of mobility services.