Mikalai Kavaleuski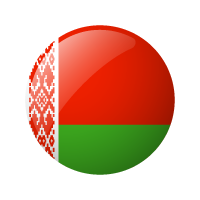 Organisation: TIBO Internet Award Competition
From 2000 to the present, Mikalai (Niko)has been working at JSC "Technics and Communications". He is running a project - competition Internet-award TIBO - 18 years old.
From 2002 to 2012 he was the executive director of the Belarusian Federation of Computer Sports.
From 1996 to the present day, publications in the CIS publications on motorsport topics: F1, WRC, Indycar, NASCAR, 24 Le Mans, truck races, etc.
From 1991 to 2002, reviews in the republican and specialized press (16 editions) of novelties of film distribution, computer games (under a well-known pseudonym until now), news of the IT industry, maintaining headings, sections on entertainment topics.
Niko studied a specialization "Economics and Management" (1986 - 1991) and a Webcom Academy Specialization "Internet Marketing: Business Promotion on the Internet" in 2021.