Minto Obor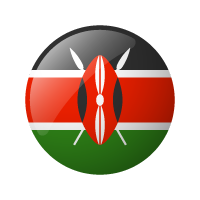 Position: Senior Advisor - Digital Transformation of MSMEs
Organisation: GIZ - Kenya
Minto Obor is a Project Management professional with over a decade of experience managing digital projects across Sub-Saharan Africa. With a great depth of Project Management Technical Skills, Great Leadership Skills, and the ability to Integrate these (Process, People & Business Environment domains, and different Knowledge Areas) to achieve Strategic Business Goals.
She is also a Digital Activist; Minto designs digital solutions and/or offers digital transformation advisory services for MSMEs to leverage the power of technology and improve their competitiveness.
Minto is a social critic and a strong believer in women empowerment; when not engrossed in his 8-5 commitment, you'll find her mentoring young women under the MentorMe platform or facilitating the Google #IamRemarakable sessions empowering women to speak about their achievements loudly in the boardrooms and beyond.