Mohamed Taghouti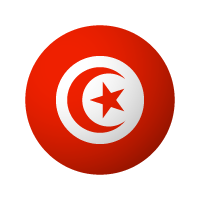 Organisation: Smart Logger
Mohamed TAGHOUTI since his childhood was a young handyman. Very interested at new technologies and home-made solutions. To improve these skills, he chose an academic background in engineering. During his university studies, he was the founder and president of a robotics club at the National School of Engineers of Monastir in Tunisia. Today this club is among the leaders of the Mediterranean region in innovation. He has also been appointed Research and Development Manager in Tunisian Space Agency, specializing in the promotion of aeronautical activity in Tunisia.
In 2013 he graduated in Industrial Electronics Engineering and started his professional career. His start was with the company TECHNOPREST, international brand representative and distributor in the Tunisian market. He had a responsibility of after-sales service manager. He had very advanced training in new technology in France with the company ARO Welding Technologies and in Austria with the company FRONIUS.
Since 2015 a new challenge is announced, the promotion of industrial robots in the Tunisian market in collaboration with the JAPANESE world leader robotics YASKAWA precursor of the mechatronics concept.
In 2017 he started an entrepreneurial experience and he launched the Startup SMART LOGGER to promote connected monitoring solutions in Tunisia. The success was with the product SMART IRRIGATION, a solution for remote control and management of irrigation systems via a mobile application.
Seeing that this solution encourages the economy of the water used in the irrigation and helps the farmers to better manage their irrigated fields, Mohamed TAGHOUTI won the first prize of the contest Green TIC organized by the Tunisian Ministry of the Agriculture.
Given the good growth results proven by the Startup SMART LOGGER Mohamed TAGHOUTI was named Startupper of the Year in Tunisia during the year 2018 and he won the first prize of the challenge Startupper of the Year organized by the TOTAL group in Tunisia.
In June 2019, he presented Tunisia in the first edition of the WSA digital Arab innovation forum in Beirut where SMART LOGGER was chosen among the winning projects of this edition. It was a very high level event bringing together the best inventors and entrepreneurs of the Arab world.
Finally, he is very proud to be named youth ambassador of WSA in Tunisia and he is committed to encourage and inspire young people to participate in the development of their country.