Monika Kosman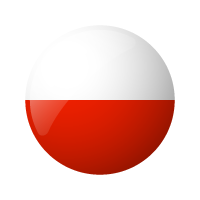 Monika Kosman helps international projects achieve high levels of effective creativity through flexible project management so they can motivate young people to build new connections on the global stage.
Her career highlights include her work as Concept Consultant for NASA experts in California, developing Trend Forecasts for "The Museum of Awe", an unusual experimental experience of fantastic and inspiring scientific phenomena in Los Angeles.
Within Europe, Monika is the Production Leader for Denmark's largest imagination special event "The Factory of Imagination" collaborating with companies like Google, CERN, Facebook and Oscar winning effects studio Framestore; inspiring over 1000 young people from across the world to unlock their creativity.
Monika has also worked extensively with international students, enabling them to embrace new cultures and study environments, through her work as an international education advisor.
In addition to her work with young people, Monika also promotes big name musicians such as Robbie Williams, The Cardigans, Calvin Harris and Eagles of Death Metal as part of the social media team for the new major European music festival, Tinderbox, a 30,000 guest special event in Denmark.
In 2016 Monika is honoured to join the jury for the European Youth Awards alongside her busy schedule managing her new international start-up company.