Nadja Petrović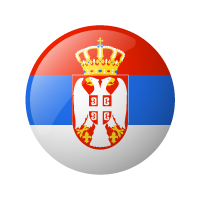 Organisation: High school ,, Nada Dimic"
She works at MEF Faculty as a President of Student Parlament and member of Career Guidance. Nadja is also a scholar student thanks to her high college average of 10,00.
As a member of the Case study team, she has participated in many competitions, such as: an international competition in Portoroz (Slovenia), European youth award in Graz and other competition in Belgrade.
As an EYA ambassador, she was a jury member at Budapest (Shack 2020).
She went to intership at Coutyard by Marriot Belgrade as a sales assistant.
She works on many project like a:
Russian and Serbian cooperation – the primary goal of visit was to exchange students knowledge and experience
Wave your skills – international conference at Istria, Croatia
Student fest – During the fifteen days of the festival, students will be offered various event such a concert, film screening…