Natasha Lazarovska-Trajcheski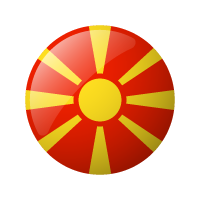 Position: Innovation and International Relations Consultant
Organisation: Fund for Innovation and Technology Development
Natasha Lazarovska-Trajcheski is a startup enthusiast, innovation and entrepreneurship supporter and a driver of ecosystem growth.
She works on startup and innovation ecosystem development within the Fund for Innovation and Technology Development in Macedonia. She is closely involved with the Macedonian startup community as being contact person for making different connections and establishing partnership with national and international collaborators. Currently, Natasha is in charge for two big projects for establishing of Science and Technology Park and National Office for Transfer of Technology in Macedonia that will play crucial role in enhancing the national innovation system.
Mrs. Lazarovska-Trajcheski is also a Co-founder and Executive Board Member of Startup Macedonia, which is a collective of founders, experts, startup support organizations, and investors, that aim to connect and strengthen the bond between the startup and the corporate community by introducing innovative processes and technology. She is one of the co-authors of the first research for the Macedonian startup ecosystem "Connecting the Macedonian Startup Ecosystem"conducted by Startup Macedonia in April 2018, which is the base for further ecosystem development in the country.
She is passionate about co-creating solutions to the challenges the world is facing through the power of entrepreneurship. With years of experience in the industry she is mentoring and couching startups in developing their businesses in numerous pre-acceleration and acceleration programs organized by CEED Hub, Startup Academy, Social Impact Lab etc. Besides of being a mentor, she has been a jury member in various startup competitions such as Vestbee CEE Startup Challenge organized by CEE Business Angels Network.
As a community builder she takes part in many local and regional initiatives and events including co-organizing Startup Europe Week and HBGTECH in Sweden. Her expertise is in business development, project management, acceleration of startups, access to finance and intellectual property rights.
Before these undertakings, she served as a Legal Adviser for the Macedonian Ministry of Finance. Additionally, she has been a Steering Committee member for developing social entrepreneurship in Macedonia by building/ implementing the right ecosystem for social entrepreneurship and fostering already established social businesses by providing to them corporate support services.
Mrs. Lazarovska-Trajcheski has legal background with specialization in international law (Cum Laude) and master degree in protection of intellectual property rights with double degree from the University of Strasbourg.
Currently, she is a World Chicago Tech Innovation and Entrepreneurship Professional Fellow 2018, which is a prestige initiative by U.S. State Department.