Nawaf M. Abdulrahman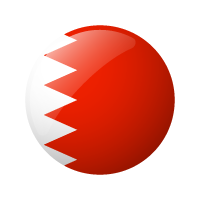 Position: Head of Information Technology
Organisation: Mohammed bin Khalifa Cardiac Center
Nawaf is the Head of Information Technology at Mohammed bin Khalifa Cardiac Cantre. He also holds other several important roles such as Member of the Eminent Expert Grand Jury and Regional Spokesperson for the World Summit Award, President of Program Industry Advisory Panel of AMA University, and Member of the Advisory Board in the Applied Science University, University of Bahrain and Bahrain Polytechnic, furthermore, he is the former president of Bahrain Internet Society during the period from 2011 to 2017, and currently he is the General Secretary of Bahrain Smart City Society.
Nawaf is a skilled Information and Communications Technology (ICT) executive with 21 years strong ICT operational and strategic experience. Efficient at aligning ICT objectives and deliverables with corporate goals. Proven ability to manage large scale projects through the complete lifecycle and delivery within time and budget constraints.
Nawaf has an MBA with a focus on Finance and a Bachelor in Information Technology; he is also CISA, ITIL, MCSE and PMP. He worked on many initiatives to the community through Bahrain Internet Society such as Future IT Leaders, eCitizens initiative, Women in Technology initiative.
During his career he led the deployment of several complex large-scale projects successfully and has several success stories published by leading organizations such as Microsoft, and won several global awards in the field of leadership and Information Technology.
Personal Notable Awards:
World CIO 200
Middle East Best 50 CXO Award
Top 50 Tech Leader in the Middle East by IDC
COVID-19 Superhero Technology Award