Neeti Virmani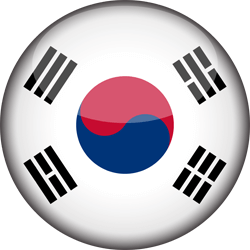 Position: Start-Up Coach & Mentor
Organisation: Global Start-up Campus
Country: Republic of Korea
Neeti Virmani is an accomplished Business leader and strategist with a proven track record of driving business performance across diverse sectors – Telecom, FMCG, Media & Entertainment, with mass consumer focused Brands – Airtel, Pepsi, Aircel and Reliance Broadcast Network Ltd (92.7 BIG FM). She has worked in senior leadership roles, bringing to the table, expertise in General Management, Strategic planning, P&L Management, Transforming and Building Businesses, Managing Large Multi-Cultural, Multi-Locational & Cross Functional Teams.
Neeti has established credentials in building businesses, leading them to the next stage of growth and innovation and excelling at Revenue Market Share milestones.
Transplanting the intrapreneur experience with Corporates, she is currently mentoring start-ups across sectors – Fintech, Education, Sports, Travel, Healthcare to shape & build their ideas, into scalable businesses. She is working as Advisor with Loyal VC, Canada & as Global Expert with Blockchain Founders' Fund, Singapore. She is also currently the National Expert for South Korean Chapter & Jury member for the UN supported World Summit Awards, Vienna. She has been a Mentor at Global Startup Lab, in South Korea.
As a member of the movement called the 'Power Women of India', she stands together with other Senior Female Leaders, to provide an eco-system for women to reach their full Leadership potential. She is a Board Member at Expat Professional Business Women Network (EPBWN), in South Korea. She is also a board member of the Foreign Advisory Board (under the aegis of the local Incheon Government) at Songdo, Incheon. As a member of FAB, she is responsible for integration of expats into the local community, while ensuring their overall well-being.
As a member of Non-Profit board (Seoul International Women's Association), for two years, she successfully led pioneering initiatives, including the implementation of Philanthropy initiatives focussing on promoting developmental changes in the Education sector, in South Korea.
In July 2015, Neeti completed Leadership, Strategy and General Management programme (ILPSE) with INSEAD, over a period of one year, conducted at Fontainebleau and Singapore. She is an Economics graduate and holds a Post-Graduate Diploma in Business Administration.
She derives her inner-energy from Yoga and believes in maintaining a healthy, well-balanced life. She is a technology enthusiast and occasionally blogs. Travel, biking & adventure sports enthusiast, she also enjoys photography, reading books and music.
Neeti is fluent in English, Hindi; currently studying Korean language and has Qualified Level II of TOPIK, certification for language proficiency.