Nkemdilim Begho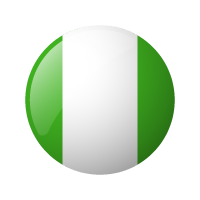 Position: Managing Director / CEO
Organisation: Future Software Resources Nigeria Ltd
Mrs Nkemdilim Begho is the Managing Director of Future Software Resources Nigeria Ltd, a position she has occupied since 2008.
As Managing Director of the Nigerian based web-solution development firm, she successfully re-branded the company, thus changing its focus from stand-alone solutions to web-based educational, enterprise and business solutions. Mrs. Begho is a recognized leader in her field and thus, she is frequently invited to speak at various conferences including:
The Innovation Week 2008, Accra Ghana
ADIPENG 2009, Abuja Nigeria
NITDA Stakeholders Workshops 2009, Lagos and Abuja Nigeria
 E-Learning Conference 2009, Abuja, Nigeria
TW Business Expo 2010, Lagos, Nigeria
Nigerian Internet Conference & Exhibition (NICE) 2010, Lagos Nigeria
W.TEC Girls Technology Camp 2010, Lagos, Nigeria
WSYA Winners Events 2010, New York
Rubbing Minds Channels TV
I4J e-Business Roundtable
CERT Africa 2010
ICT4ALL Tunisia
Women's Judges Annual Conference
2010 Technology Times IT Summit
Edunet Africa 2011
WTEC Technology Camp 2011
ICT4Girls Day Nigeria 2012
TEDx Ife 2012
Necci Consulting: Social Media Nuts & Bolts Training Session
Google World Women's Day Hangout
SME IT Business Conference 2013
ICT4Girls Day 2013
Prior to her appointment at Future Software Resources Nigeria Ltd, Nkemdilim was involved in various research projects, such as the Wazobia Linux initiative, the EGovernment Interoperability Framework, NITDA Open Standards Framework, as well as the deployment of e-commerce and e-portal solutions in the Nigerian public and private sector.
Nkemdilim began her professional career in Germany, where she worked on high profile research projects at the Max Planck Institute (MPI) for Psychiatric Research in the department for Statistical Genetics and Proteomics, as well as for the Pharmaceutical Company Affectis Pharmaceuticals AG, Germany. Her focus was on the development of software solutions for complex biological as well as chemical calculations and simulations, database design and administration as well as statistical analysis.
Nkemdilim is an active board member of the World Summit Youth Award, a global online e-content contest focused on the implementation of the MDGs. She is also the co-founder of The Bake for Change Development Foundation, an NGO focused on empowering street children that are being rehabilitated in 7 Lagos State run homes.
Nkemdilim is graduate of Ludwig Maximilian University (LMU) & Technical  University Munich (TUM), Germany, where received a BSc. Hons in Bioinformatics.