Odeta Iseviciute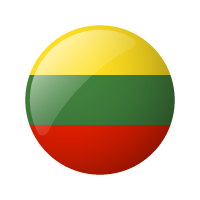 Quote:

WSA 2016 is so far the best event that I have been to in my professional life. I am still overwhelmed by the number of amazing people that I met, great ideas that I heard and potential connections for future business. For me it was all about people, people and once again inspiration that I got from people at the event. From discussing UN's challenges in getting closer to social entrepreneurs to hearing about projects that help to save lives in Bangladesh or prevent bulling in schools in Mexico, or help children become next generation developers.... WSA 2016 Congress in Singapore has made me extremely proud to be one of WSA winners and part of this incredible community.
---
Digital marketing, product development and business operations expert with a proven track record of delivering success to clients and employers across EMEA, USA, APAC and South America.
After a fast track career in one of leading mobile agency in London where she played a key role working with customers like Groupon, New York Times and Zynga, Odeta returned to Lithuania to pursue her dream in helping start-ups and small companies to grow by leveraging digital and mobile technologies.
Since then she has co-founded and led different startups and is now playing a key role in digitizing a bank in Lithuania while also starting an e-commerce business through her company Adcanon.
She is also a judge and a mentor at WSA Youth, a TEDx organizer and student mentor.