Odeta Iseviciute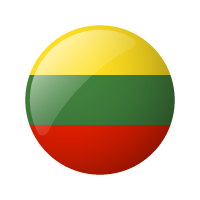 Position: Co-Founder & CEO
Quote:

WSA 2016 is so far the best event that I have been to in my professional life. I am still overwhelmed by the number of amazing people that I met, great ideas that I heard and potential connections for future business. For me it was all about people, people and once again inspiration that I got from people at the event. From discussing UN's challenges in getting closer to social entrepreneurs to hearing about projects that help to save lives in Bangladesh or prevent bulling in schools in Mexico, or help children become next generation developers.... WSA 2016 Congress in Singapore has made me extremely proud to be one of WSA winners and part of this incredible community.
---
Odeta is a mobile and online marketing expert with a proven track record of delivering success to clients and employers across EMEA, USA, APAC and South America.
After a fast track career in one of the biggest independent mobile agencies in the UK, Odeta returned to Lithuania to pursue her dream in helping start-ups and small companies to grow by leveraging digital and mobile technologies.
One of her craziest decisions since was to decline a job at Uber and continue pursuing her dream.
Currently she spends most of her time working with 2 very promising start-ups where she is in charge of the whole user acquisition and marketing including building user acquisition processes and teams, developing and implementing marketing strategies, running online and mobile media campaigns, working closely with product development to ensure marketability and usability.
Odeta is also a member of TEDxVilnius team where she contributes to onboarding new partners.