Omri Boral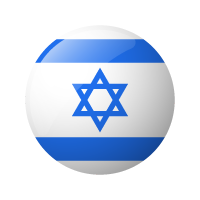 Position: Co-Founder & CEO
Organisation: Tech for Good
Omri Boral is a social entrepreneur and a driver of ecosystem growth.
Boral is founding partner and CEO at TechForGood. Prior to joining TechForGood, Boral had been an active player in developing the social entrepreneurship ecosystem in Israel. She co-founded several organizations in the field, which served as a catalyzer for the evolvement of the industry in Israel.
Boral also developed methodological tools specifically designed for double bottom line startups, in addition to leading numerous entrepreneurship programs. Before these undertakings, Boral held management positions in various social organizations and served as an economist for the Israeli Ministry of Finance.
Boral is currently writing her PhD on hybrid financial instruments and impact investment models. She holds a B.A. in Political Science, Philosophy & Economy from the Hebrew University (Cum Laude).