Oscar Ekponimo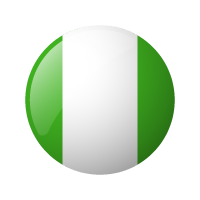 Named in Time Magazine's list of 10 Next Generation Leaders. Oscar is the Founder of Chowberry Inc, a technology driven social business that helps retailers cut food waste and improves food accessibility and affordability for disadvantaged households facing food poverty.
He is a recipient of the prestigious Rolex Award for Enterprise in Applied Technology for his work on Chowberry which today has impacted over 50,000 disadvantaged households facing food poverty.
He is also the Executive Director of Gallery of Code, a non-profit interdisciplinary R & D lab that works to develop innovative solutions to local challenges through the blend of Arts and technology in partnership with the Government of Austria.
He is a member of the Advisor Board - Digital Communities to Ars Electronica GmBH Austria and served as the One Young World Ambassador from Nigeria.
Oscar has graced various stages and forums such as the UN Social Good Summit in New York, Barilla Insieme Day in Chicago and most recently Yale University African Development Conference in Connecticut USA.