Pablo Santaeufemia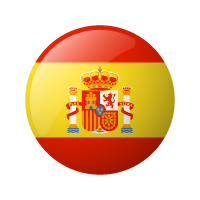 Position: CEO & Co-founder
Organisation: Bridge for Billions
Pablo Santaeufemia, 29, is the co-founder and CEO of Bridge for Billions, a digital entrepreneurship ecosystems that connect early-stage entrepreneurs to growth opportunities.
His mission is to democratize access to quality entrepreneurship training, mentoring and opportunities. They offer an online development program based on three pillars: learn by doing training, guidance from mentors and a global community of purpose-driven entrepreneurs.
Bridge for Billions has supported more than 500 businesses from 40 countries. It is a social enterprise listed as Forbes 30 Under 30 and Ashoka Fellows 2017 that builds joint incubation programs with corporates, foundations, universities, and governments that are more efficient and cost-effective and guiding their entrepreneurs and their mentors through a unique, accredited entrepreneurship pathway.
A native of Madrid, Spain, Pablo holds an undergraduate degree in Mechanical Engineering from Brown University and two master degrees in Mechanical Engineering and Technology Innovation Management from Carnegie Mellon University. He has worked in for- and non-profit organizations in China, Thailand, India, USA and Austria, and has been involved with a number of innovation projects from around the world. These experiences resulted in an ethos of critical thinking, discovery and cross-cultural understanding that infuses his work, and indeed Bridge for Billions itself.