Paolo Bovio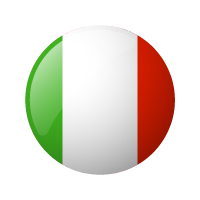 Position: social media & content specialist
Organisation: MR & Associati
Digital humanist with a background in classics and journalism, Paolo is a social media & content specialist based in Milan, currently working for MR & Associati, a digital PR agency in the political & corporate communication field in Italy. He has been working on projects for the Municipality of Milan and the European Parliament.
Paolo previously lived in Vienna and led the content department of the Viennese social media agency SuperSocial, working on projects such as RedBull Amaphiko, TEDxDonauinsel, PopEdu.
With his work he has supported the charity initiative Non di solo pane and Città Nascosta Milano, a social entrepreneurship project in the field of cultural heritage preservation. He is a mentor and trainer for Startup Africa Roadtrip, a not-for-profit project that supports innovative entrepreneurs and boosts entrepreneurial culture in East Africa by offering free learning programs and networking opportunities for local startups.
Passionate about politics, he's always looking for innovations that enhance participation and active citizenship.