PER BACH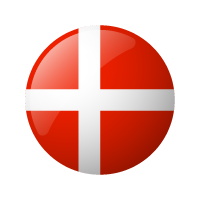 Position: Chairman of the Board
Organisation: Sociale Entreprenører i Danmark - Social Entrepreneurs in Denmark (SED)
Social Entrepreneurs in Denmark originally started as an alumni for former students on the Master in Social Entrepreneurship (MSE) at The University of Roskilde in May 2010. In 2012 the association was opened for everyone interested in promoting the field of social entrepreneurship.
The association provides support to social enterprises by facilitating knowledge sharing and exchanges of experiences and ideas through network meetings, conferences, study trips and other events.
SED produces the most substantial newsletter in the field in Denmark with news on social entrepreneurship, social innovation, social enterprise, co-production, voluntary work, impact investment from Denmark and the rest of the world.
SED is also involved in a varity of projects conducted alone or with different partners. This includes different EU and nordic funded projects with partners from Scandinavia and Baltic Sea countries. SED is mainly run on voluntary work. The organisation currently has 120 members all over Denmark.