Racheal Mpokota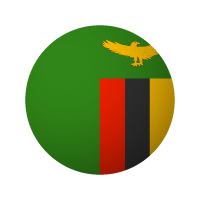 Organisation: Out Of The Cocoon
Racheal Mpokota is student at Lusaka Apex Medical University where she's been pursuing her medical degree for the past few years. Her passion for improving health and helping people led her to this career path that she fervently enjoys learning.
As an advocate of the UNs SDG 3 'Good health and well--being" , Racheal formed 'Out of The Cocoon' ; a mental health initiative whose aim is to improve well-being through mental health and wishes to grow to a national level where services can be offered to the underprivileged.
Racheal is a trained leader that was trained from Berelevant leadership academy as well as  Young Women Lead under the US embassy where management, leadership and public speaking skills where learnt.
To add on, she is enthusiast about research and has so far in collaboration with doctors and medical students around Africa published two research articles on prestigious sites like Research gate.
She is always eager to learn and add more to what she knows and hence always seeks information where she can.