Razan Lamsal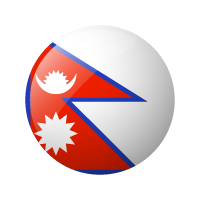 Organisation: ICT Foundation Nepal
On the surface, Razan (Chiranjivi) Lamsal is an accomplished Chairperson with over 12 years of experience in the Tech media of Nepal. Razan always ensures the viability of the development of the IT industry of the country. He has always been a trailblazer when it comes to fostering digital entrepreneurship and offering chances for academicians, professionals, companies, pioneers, newcomers, and students to share their expertise on a unique platform.
He caters to major companies, governmental offices, non-profit organizations and several other organizations. He works well being a chairman and event coordinator who has hosted a number of tech-related activities, initiatives, and festivals around the country which have unquestionably aided in keeping people up to date on the newest advances in the countries and international ICT industry. In addition, he can also provide consultations for people who have a great will of enthusiasm to work in the IT and tech industry of the country.
More than his role as a Chairman of Living with ICT, he is also effective at persuading and influencing high-ranking individuals. His judgements are trusted and respected, and his opinions are highly regarded. Razan earned a degree in Business Management back in 2018. Through his course, he developed a passionate interest in the tech media of the country.
He has concentrated on encouraging digital startups in particular and has arranged a variety of projects targeted at fostering new discoveries and technologies that might help the country's IT industry grow in the future. Razan worked hard after graduation to earn his position as Chairman of Living with ICT and numerous other organizations, which he held for ten years and continues to hold now.
Here, he has always been an initiator in the direct and indirect growth of IT sectors and industries. He has been working closely with IT experts and authorities on this, who have shared their viewpoints and ideas with him. To far, he has successfully organized events such as the ICT AWARD, Startup & idea Fest, Digital Nepal Conclave, Digital Samvad, ICT Gyan, and others. These are only a few instances of his significant contributions to the growth of the country's ICT industry. He wants to engage more with influential decision-makers and thought leaders in international policies as well. He welcomes challenges, discussions, and exchanges of ideas from the IT industry's top officials.