Rohayl Varind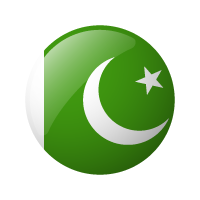 Organisation: Times of Youth & Share To Aware
Mohammad Rohayl Varind is an International Award-Winning & Internationally acclaimed Tech Entrepreneur, Innovator, & Educationist. Winner of World Summit Youth Award 2014-2015 in Sao Paulo, Brazil, he was declared victorious from amongst 1898 submissions, spanning 138 countries, impressing a panel of 40 jurors from all corners of the globe. He is the founder of several welfare projects as well as entrepreneurial ventures. He has initiated World's one of the First Solar Night School & Pakistan's first and largest Solar Night School. He is also the creator of Pakistan's first Solar School Bags. Rohayl's welfare initiative "Wall of Humanity" also went viral in India and was replicated in several cities of India which helped thousand of underprivileged people living in India as well. He is the CEO of Varind Holdings, Share To Aware, Solar X, etc.
Since childhood Rohayl wanted to do something for his country, he wanted to do something for underprivileged people. So he started volunteering at different welfare events and in 2010 he started his own welfare organisation with the name of "I am Pakistan" through this organisation he used to feed the underprovided people and along with that he used organise lunches and parties at different Welfare Centers, Government schools for motivational sessions, organising free field trips and lunches for Government school kids, etc.
In 2013, Rohayl created "VOICE OF R" World's one of the first online youth magazine and Pakistan's first online youth magazine to highlight youth issues, provide them a platform to raise their voices, and aware them about social issues. He also won World Summit Youth Award (2014) for this and was the finalist of Mbillionth Award (2015) based in India. In 2015 it was renamed "Times of Youth".
Rohayl has always made Pakistan proud for his national & international contribution towards education, youth, peace & prosperity. In 2017, Rohayl was appointed as Pakistan's First Male Jury Member & Ambassador of the World Summit Awards. To date, more than 178 countries are actively involved. World Summit Awards events are held in the USA, Mexico, Canada, Austria, Brazil, etc. Moreover, Rohayl Varind is also the first and only Pakistani who is listed in the Hall of Fame of World Summit Awards (WSA).
In 2018, Rohayl Varind was titled "Super Hero of Pakistan" by Pakistan's one of the most popular news channel NEO News along with that He has been featured in the top 5 educationists list by ARY News in 2018 & 2019. He was also featured in Commonwealth Young Achievers Book 2015-16 (A book by one of the largest and most diverse youth-led international organisations. Representing 1.2 billion young people from across 53 countries of the Commonwealth.)
Rohayl's SLUM School is the World's one of the first solar school to be featured by the prestigious "World Economic Forum". He is also one of the First Pakistani to be featured by BBC News Punjabi. He featured on the Front Page of Gulf News (UAE's one of the most read newspaper) along with that full one-page feature was published in Gulf News about Rohayl and his Solar School Bags. Rohayl is one of the first Pakistani to win an award in Brazil. Documentary on his SLUM School was the first project from Pakistan that was featured by BBC News Punjabi which is based in Delhi, India as "Video of the week".
Rohayl is a TedX speaker and in 2019 he was invited at TedX FC College. Rohayl Won YRC Youth Icon of the year award in 2018 at Kinnaird College Lahore. Moreover, he has been invited to several international and national conferences, and in 2019 Rohayl spoke at 4GameChangers, One of the world's biggest international festival for influencers, visionaries, gamechangers organised in Austria, Europe. Partners and sponsors of this festival were BMW, Google, DHL, Siemens, and several other World's leading brands/companies. Rohayl is also one of the World's youngest educationist and innovator to speak about Education 4.0 in Europe.
In November 2020 Mohammad Rohayl Varind was shortlisted for the WSA Young Innovators 2020 Award. Only 26 innovators got shortlisted from 76 countries. In March 2021 Rohayl was shortlisted as a finalist for the 7th Social Media for Empowerment (SM4E) Awards 2020-2021 by Digital Empowerment Foundation India.
Rohayl's free online school named MuftSchool.com which he initiated in 2017 not only provides free and quality education to Pakistanis but also thousands of privileged and underprivileged people living in the United States, Singapore, India, United Kingdom, China, France, Canada, Germany, Belgium, and several other countries get free and quality education from his online school.
In December 2020, Rohayl was invited as an opening speaker in a panel discussion organised by UNDP (United Nations Development Programme), Milkar, and the Government of Punjab, he was the youngest speaker in the session. Digital media partner of this panel discussion was Geo News, The News, Jang Newspaper, etc.
On 23rd March 2021, Mohammad Rohayl Varind was honoured with the title of "Pride of Pakistan" by Pakistan Army/ISPR and received a special invitation to attend Pakistan Day Parade by Pakistan Army/ISPR as "Pride of Pakistan". President of Pakistan Dr. Arif Alvi and Chief of Army Staff General Qamar Javed Bajwa visited his enclosure to acknowledge his efforts for Pakistan and its people. Along with that Rohayl was invited at lunch as "Pride of Pakistan" by DG ISPR Major General Babar Iftikhar. He also received a certificate of appreciation from Adjutant General Pakistan Army LT Gen Muhammad Aamer.
Rohayl is among the few people in the World whose personal Facebook profile, official Facebook page, and organisation's official Facebook page got verified/blue badge/blue tick by Facebook.
Through his digital initiative "Share To Aware" Rohayl is spreading awareness, a positive image of Pakistan, and restoring faith in humanity amongst millions of people from all over the World. Share To Aware posts/content have reached more than 50 million people across the globe.
Rohayl & his work has been appreciated by numerous International Media & Organisations, Pakistani news channels & newspapers including BBC News, BBC World, BBC Future, BBC News Urdu, BBC News Hindi, BBC News Punjabi, Gulf News, World Economic Forum, TRT World, National Geographic, NHK World, Quartz, VOA Urdu, ARY News, GEO News, Samaa Tv, Dunya News, 92 News, Neo TV, Express News, The News, 24 News, BOL News, Daily Pakistan, Jang Newspaper, etc.
His work has been featured & translated in Chinese, Russian, Japanese, Thai, Albanian, Hindi, Urdu, English, German, Portuguese & Indonesian language as well. Rohayl has been featured several times by 3 Government-owned news channels. 1) PTV News (Government of Pakistan), 2) NHK (Government of Japan), 3) DW (Government of Germany).