Rohayl Varind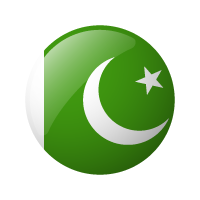 Organisation: Times of Youth & Share To Aware
Mohammad Rohayl Varind is an International Award Winning Entrepreneur, Innovator, Social Activist & Educationist. Winner of World Summit Youth Award 2014-2015 in Sao Paulo, Brazil, he was declared victorious from amongst 1898 submissions, spanning 138 countries, impressing a panel of 40 jurors from all corners of the globe. He is first Pakistani to receive youth award in Brazil. He is the founder of several welfare projects as well as entrepreneurial ventures. He has initiated Pakistan's first "Solar Night School", & labour school. He is also the creator of Pakistan's first 'Solar School Bags'. His efforts for this school has received appreciation from world over. He is the CEO of 'Times of Youth' & 'Share To Aware'.
Rohayl has always made Pakistan proud for his national & international contribution towards education, youth, peace & prosperity. In 2017, Mohammad Rohayl Varind was appointed as Pakistan's First Male Jury Member & Ambassador of World Summit Awards. To date more than 178 countries are actively involved. World Summit Awards events are held in USA, Mexico, Canada, Austria, Brazil etc.
In 2018, Rohayl Varind was titled as "Super Hero of Pakistan" by Pakistan's one of the most popular news channel NEO News. Rohayl & his work has been appreciated & featured by numerous international media & organisations, Pakistani news channels & news papers several times including prestigious World Economic Forum, DW, MSN, BBC News Urdu, BBC News Hindi, National Geographic, BBC News Punjabi, Gulf News, VOA Urdu, BBC Radio, DW Urdu, TRT World, Quartz, ARY News, GEO News, The News, Paperazzi Magazine, Pakistan Today, Daily Pakistan, Jang Newspaper, The Nation, The News, Diva Magazine, QQ. com.
His work has been featured & been translated in Chinese, Russian, Thai, Albanian, Hindi & Indonesian language as well. Rohayl has been featured on the Front Page of Gulf News (UAE's one of the most read newspaper). He is the founder of one of the first project that was featured by BBC News Punjabi as "Video of the week". Rohayl's is one of the youngest Pakistani who is featured by World Economic Forum & his "Slum School" is first project from Faisalabad to be featured by World Economic Forum. Recently Rohayl won YRC Youth Icon Award too.
In an era where the stereotype youth is all about monotonous gadgets and games, Rohayl Varind is like a breathe of fresh air and a beacon of hope for the world which proclaims that humanity is still alive somewhere!
Winner World Summit Youth Award:
Ambassador & Jury Member World Summit Awards:
https://en.dailypakistan.com.pk/lifestyle/rohayl-varind-is-the-first-ever-pakistani-boy-to-be-selected-as-ambassadorjury-member-for-the-world-summit-awards/
https://urdu.arynews.tv/rohayl-varind-become-a-jury-member-in-world-summit/
Slum School – Pakistan's First Solar Night School
English Language:
https://en.dailypakistan.com.pk/pakistan/education-for-all-pakistans-first-solar-night-school-enlightens-slums/
https://www.weforum.org/agenda/2018/07/at-pakistan-s-slum-school-child-labourers-can-get-a-formal-education-at-night
https://qz.com/1341157/a-solar-powered-night-school-for-pakistans-child-labourers/
https://arynews.tv/en/faisalabad-school-uses-solar-power-run-night-classes/
https://www.geo.tv/latest/206390-faisalabad-slum-school-uses-solar-power-to-run-night-classes
https://www.trtworld.com/video/social-videos/pakistans-solar-powered-schools-for-the-underprivileged/5b60328e0ab8e2110baeaefc
https://en.dailypakistan.com.pk/pakistan/rohayl-varind-young-pakistani-humanitarian-is-on-his-latest-mission-the-slum-school/
https://www.thenews.com.pk/latest/351920-faisalabad-roadside-slum-school-being-run-on-solar-power-for-night-time-classes
Urdu Language
Wall of Humanity: