Selma Prodanovic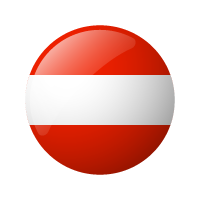 Position: CEO and Founder
Organisation: 1MillionStartups
Selma Prodanovic is an internationally awarded entrepreneur, angel investor, and philanthropist. Named Startup-Grande-Dame by the media, she is passionate about empowering people and creating
Selma is founder & CEO of 1MillionStartups the multimedia startup-visibility platform dedicated to entrepreneurs working towards the UN SDGs.
With her business creator Brainswork, she supported over 400 startups and advised numerous global investors, corporations and organizations. Selma is co-founder and Vice-President of Austrian Angel Investors Association, Board Member of European Business Angel Network (EBAN), lead investor at Rising Tide Europe 1 – impacting the next generation of female business angels and served as a judge in over 100 investment panels.
As a professional speaker, she gave over 1,000 lectures and she teaches entrepreneurship at the University of Applied Arts in Vienna. For her innovative approach to business and commitment to entrepreneurship and social change, she received numerous awards such as "Veuve Clicquot Business Woman Award 2014" or "Best Pioneering Investment Initiative 2015" awarded by the European Business Angel Network.
Born in Sarajevo, Bosnia-Herzegovina, Selma lived in several countries in Europe and North Africa and has been based in Vienna (Austria) since 1991. Educated in 4 different languages, she studied at the University of Sarajevo, at Saint Louis University in Madrid, and at the Vienna University of Economics and Business Administration. Selma is happily married to her first love and is proud mother of two fantastic millennials.