Ubaydli Ubaydli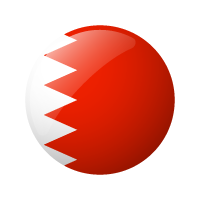 Organisation: Bahrain Technology Companies Society & Arab ICT Union
Academic qualifications
Diploma in mathematics from the American University of Beirut
During the period (1982-1986), Ubaydli established with a group of Arab researchers and media scholars the first Arab spot specialized in Arab periodicals, chaired the periodical's liberation between 1984-1986, and then established with a group of Bahraini investors the journal Science Horizons and chaired its editorial during the period 1995-2000.
Professional experience
1970 - Freelancer journalist working for Arabic newspapers and magazines, such as "Al-Safeer"(Lebanese) , "AlHadaf" ( Palestinian), and " Al-Wasat "(Bahrain) ,"Arab Alyawm" (Jordanian), "Alroya" Omanis.
1995 – 2000: Established the magazine "Scientific horizons" Founded by a group of investors, and was editor-in-Chief.
1995 - Founded with a group of Bahraini investors and academics Al-Nadeem IT, and he is the CEO of the Company.
2001- Founded with a group of Bahraini businessmen Alwasat for publishing and printing and distribution, and was a member of the Board of directors until 2011.
Participated in Arabic and international workshops, and conferences, mainly in Knowledge base economy.
Social contributions
Founder and the Chairman of the Arab ICT Union.
Founder and member of the Bahrain Internet society.
Founder and President of the Association for technical (BTECH).
Member of the Board of Trustees of the Ibn Khaldoun Bahrain national school.