Ulduza Khalilova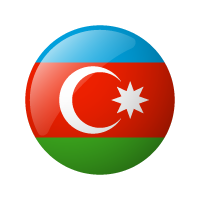 Position: Chief Executive Officer
Organisation: "Digital Umbrella" LLC
The first time I became acquainted with computers in 1989, since then, my passion for computers has been continued and always inspired me to become more familiar with new technologies.
Since November 2012, I have worked at The State Agency for Public Service and Social Innovations under the President of the Republic of Azerbaijan. I have participated in and led various projects on the Digital Design of public services and the Development of information systems. As Deputy Head of the e-Government and Digital Innovations Department at the State Agency, I have been actively involved in many e-government projects implemented at the national level.
Today, I am the founder and CEO of "Digital Umbrella" LLC designing software products of any level of complexity and providing users with effective, clear and high-quality solutions.
At the same time, I am a person who supports women's IT participation and actively works to eliminate gender inequality in this area.
I have been a professional member of ACM (Association for Computing Machinery) since 2014 working to improve computer literacy in my country and encourage young women to STEM education. Also, I am a Founding Board Member of the Azerbaijan Women in ICT Club "FEMMES DIGITALES".