Valon Nushi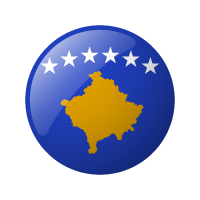 Position: Youth Innovation Specialist
Organisation: UNICEF Sierra Leone Country Office
A very sociable person, Valon currently is engaged as Youth Innovation Specialist with UNICEF Sierra Leone Country Office, with focus on developing Generation Unlimited partnership within the countries. He is equipped with extensive experience in adolescents and youth development management. Employs excellent leadership skills and multi-tasking strengths. Demonstrated ability to develop and lead youth programmes.
Strengthening youth leadership skills is his forte, that's why he has been trained as a master trainer on forwarding youth leadership on social development issues. Additionally, he is a trained dentist with passion on social justice and human rights.
Last but not least, very positive person with a clear vision and goals, who enjoys teamwork and volunteering for children and youth.