Vanessa Canete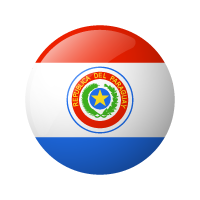 Position: Managing Director at Willdom Paraguay | Bootcamp Product Manager at Programando Paraguay | Co-founder at Girls Code | GCL 2023
Organisation: Willdom Paraguay
I'm driven by a deep passion for the potential of technology to drive transformation in people's lives and the business world. As a seasoned software engineer, I have devoted my career to enabling companies to digitize their operations, empowering entrepreneurs to establish successful strategies, and collaborating with startups and corporations to create high-quality tech products.
At Willdom Paraguay, formerly Codium S.A., I've had the opportunity to serve as a software engineer, project manager, CEO, and now branch director, leading a team of experts in developing cutting-edge technology solutions for our clients. My approach is always to understand our clients' unique challenges and objectives, and then to leverage our expertise and experience to deliver the best possible results.
As a Product Manager at Programando Paraguay, I've gained valuable experience in managing the entire product lifecycle, from ideation to post-launch performance analysis. This includes effective requirement gathering, agile development methodologies, user-centric design, and continuous iteration based on user feedback. Through my work, I have honed my skills in business-technology integration, ensuring the sustainability of the product. I'm confident that my experience can contribute to the success of any tech-related product.
I'm also deeply committed to tech education and gender equality. As the Director of Girls Code, a nonprofit organization, I'm proud to be part of an effort that is making a real difference in the lives of young people, especially women, in Paraguay. It motivates me to continue to work hard to make a difference in this field, and to use my skills and experience to create impactful solutions that improve the lives of others.
Overall, I'm driven by a desire to create high-quality, impactful tech products that help people and businesses achieve their goals. With a deep understanding of the latest trends and best practices in the industry, and a commitment to ongoing learning and growth, I'm confident in my ability to excel in a future role in technical product management.