Vladimir Vulić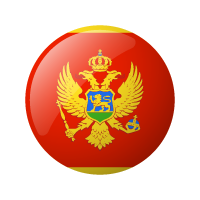 Position: Co-founder and President
Organisation: Digitalizuj.Me
Vladimir is an independent digital transformation strategist working with organisations both large and small on navigating the challenges and opportunities presented by the digital age.
Vanja is the co-founder and the President of Digitalizuj.Me, a non-governmental organization helping citizens and organisations in Montenegro to understand and realize new opportunities for social change and business in the digital environment. Digitalizuj.Me has successfully implemented many innovative projects in collaboration with UNDP Montenegro, UNICEF Montenegro, World Health Organization Country Office in Montenegro, U.S. Embassy Podgorica, British Embassy Podgorica, East West Management Institute, Coca-Cola Hellenic, Crnogorski Telekom (member of Deutsche Telekom group)... Digitalizuj.Me was for five years the implementing partner of Youth Innovation Lab in Montenegro, called "Kreaktivator", a UNICEF initiative funded by ING, and implemented in cooperation with Ministry of Education.
Vanja was a keynote speaker at 170+ conferences and corporate events in 24 countries across 4 continents, from Peru to Taiwan. He has talked both to large crowds (opening speaker for 1,000 attendees), and very small, private groups, and is known for delivering real content in a dynamic and entertaining way. He is also a three-time TEDx speaker.
Vanja is the Program Director of Spark.me conference, one of the most carefully curated tech/business conferences in Southeast Europe organised since 2013, as a part of the CSR program of Domain.ME, a private company in charge of Montenegro's national internet domain - .ME. His vision and innovative approach helped transform Spark.me from a meeting point for a couple of dozen tech enthusiasts and geeks to a must-visit tech and marketing event for 700+ people from 20+ countries. For his work, Vanja was recognised as "Project Manager of the Year" by the Association of Montenegrin Managers.
He has 12 years of experience teaching Strategic Management at the University of Montenegro, the leading economics and management education institution in the country.