Wais Bashir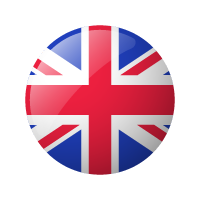 Position: Director of News London, United Kingdom
Wais Bashir is a Visiting Lecturer in Journalism and Digital Transformation. Specialising in innovative news monitoring, investigation and verification techniques; using Open Source
Intelligence (OSINT), Social Media Intelligence (SOCMINT), knowledge graphs and graph data.
He has over twelve years of experience as a Director of News and Editorial Manager, Thought Leader covering geopolitical risk, war-reporting, investigative journalism and business intelligence.
Wais has delivered lectures and deliberated on panels regarding OSINT/SOCMINT/GEOINT investigations, country risk monitoring and news verification at the International Criminal Tribunal in The Hague (The Netherlands), the European Parliament in Brussels (Belgium), The Commonwealth Club in London (UK), the Chamber of Commerce in Vienna (Austria), City University in London (UK), LSE (UK), AltCity in Beirut (Lebanon), the Jordan Media Institute in Amman (Jordan), the University of Youth and Development in Molina (Spain), the Hluttaw (the Parliament) and Journalists Seminar in Naypyidaw (Myanmar), the University of Tallinn (Estonia), Tech_Z University in Salzburg (Austria), Salzburger Nachrichten in Salzburg (Austria), the Innovation Centre of Kosovo (Kosovo), 'Media Behind the Scenes' Training Camp in Stara Lesna (Slovakia) and multiple locations in Berlin (Germany).
He has also trained reporters with the Asia-Europe Foundation (ASEF), the Kingdom of the Netherlands in Lebanon and behalf of the Kingdom of Jordan within Jordan.
As Conference Chairman, he has chaired panels and large-scale international corporate events such as the FEM (Forum for Expatriate Management) Roadshow in Houston, Chicago and New York, as well as the London Chapters corporate networking meetings.
He holds a law degree from the University of Warwick, is fluent in Persian and is also an Ambassador and Juror for the European Youth Award.