Waris Ahmad Faizi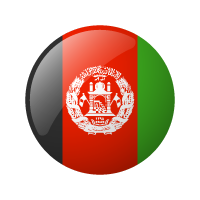 Organisation: New Horizon Afghanistan: Empowerment, Innovation, and Leadership Network
Waris Ahmad Faizi is an acclaimed researcher, leader, and entrepreneur, renowned for founding New Horizon Afghanistan: Empowerment, Innovation, and Leadership Network, EconoVista Afghanistan - Research & Development Hub, and EmpowerHer: Afghan Women's Entrepreneurship and Leadership Network. His commitment to socio-economic development, innovation, and youth empowerment in Afghanistan is clearly evident in these initiatives.
Holding a summa cum laude MA in Sociology from the American University of Central Asia (AUCA), and MA in Economic Governance and Development from the OSCE Academy, Waris has been a DAAD and Erasmus+ scholar. He expanded his international exposure through an Erasmus+ exchange at Otto von Guericke University Magdeburg in Germany. Professionally, he has made significant contributions as a researcher to the World Bank Group's research projects in Afghanistan and has served as a senior socio-economist and development specialist at the Capital Region Development Authority. Additionally, his international experience includes a tenure at the OSCE Secretariat, which has further diversified his professional expertise.
Recognized for his dedication to socio-economic development and visionary leadership in various educational and entrepreneurial initiatives, Waris has been appointed as a Youth Ambassador for the World Summit Award (WSA). This role underscores his influence and commitment to driving positive change through technology and innovation, with a particular focus on the challenges and opportunities in Afghanistan and the broader Central Asian region.